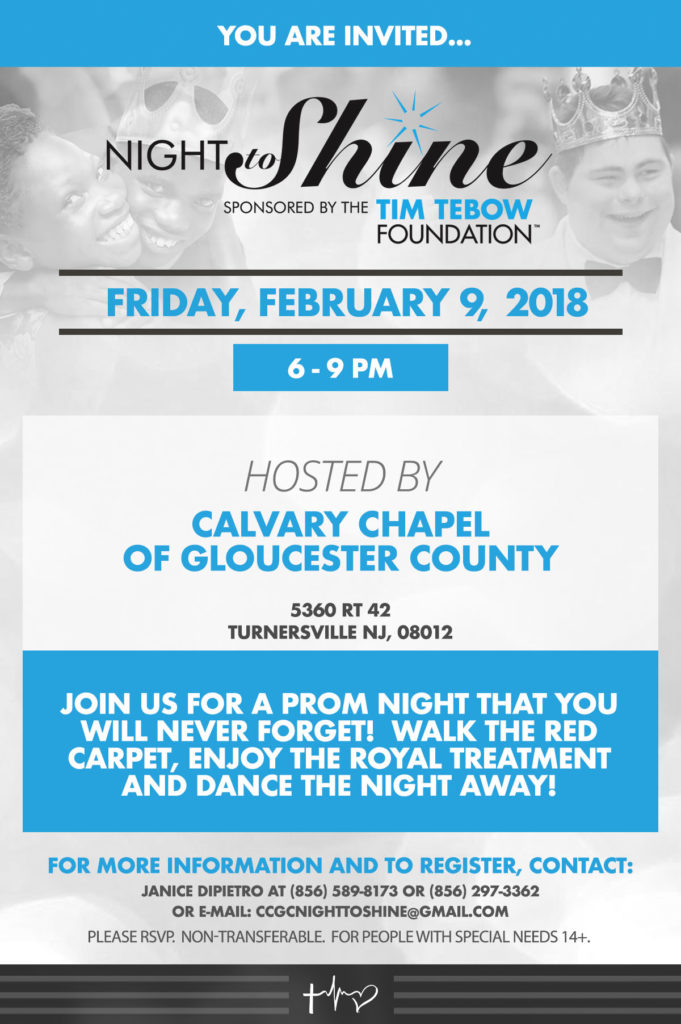 Night to Shine is an unforgettable prom night experience, centered on God's love, for people with special needs ages 14 and older. On one night, February 9, 2018, more than 500 churches from around the world will come together to host Night to Shine for approximately 90,000 honored guests through the support of 175,000 volunteers! AND WE'RE ONE OF THEM!
Register an attendee, volunteer* and/or complete the appropriate release(s) by clicking on the link(s) below.
*Please note: Background checks are required for all buddy volunteers.
Buddy Volunteer Background Check